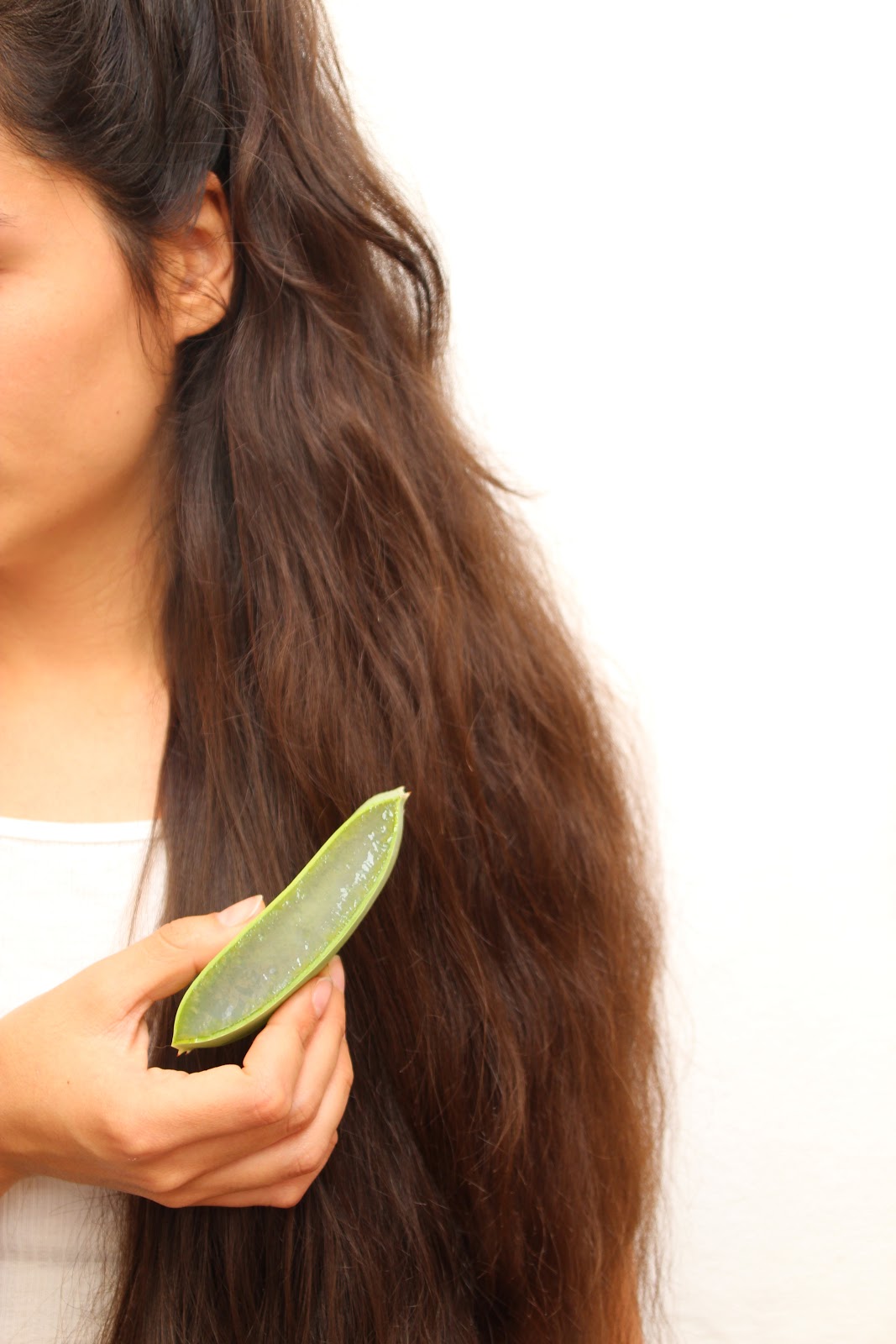 Aloe vera contains multiple medicinal properties, which has characterized it as one of the most versatile plants used not only to cure certain diseases, but has also become the best ally for skin and hair beauty treatments.
Some of the benefits that the Aloe vera offers for the hair are:
You can avoid the alopecia problems because its minerals are responsible for rejuvenating hair follicles.
Thanks to the various minerals and vitamins it contains it works as an excellent ally to moisturize the scalp, fights dryness, generates shine and strengthens the hair in general, as it penetrates into the strands of hair.
Helps hair growth as it contains an enzyme responsible for promoting healthy hair growth, as it activates proper circulation in the scalp.
It also cleanses and levels the pH in the scalp.
Aloe vera is one of the most effective treatments to combat dandruff.
What is dandruff?
Dandruff occurs when the epidermal layer of the scalp is replaced with the new layer. Dead cells appear as white flakes and adhere to the hair, skin and fall on the shoulders.
There are a variety of products on the market that promise to cure dandruff. But instead of anti-dandruff chemicals, this problem can be cured with a natural treatment. Aloe vera and its extracts have been shown to be effective in treating dandruff safely and effectively.
Why do we have dandruff?
Dandruff is a fungal infection of the scalp caused by Malassezia yeast. Our scalp produces an oily substance called sebum. When yeast is metabolized with sebum, oleic acid is produced which irritates the scalp and causes flaking of the epidermal layer that appears as dandruff.
Why Aloe vera for dandruff?
- It is antibacterial and antifungal, so it will act directly on the origin of the dandruff problem, the anti-fungal property of Aloe vera gel kills the fungus that causes dandruff and minimizes the desquamation of scalp cells.
- It deeply cleanses the scalp, removes all residues accumulated in the pores of the scalp and balances its pH level.
- Acts as a natural moisturizer, prevents scalp depletion.
- Being moisturizing, it allows nourishing the hair follicles acting as a good repairer of damaged hair.
- It has analgesic and anti-inflammatory properties, which help to stop the itching that can produce dandruff in the scalp. Continuous itching aggravates the problem, as scratching stimulates the production of sebaceous glands and promotes the appearance of wounds that may become infected. Its anti-inflammatory property reduces inflammation and that of the scalp and offers an excellent feeling of freshness.
How to use Aloe Vera to eliminate dandruff?
It is a very simple process:
Massage the pulp of the Aloe vera leaff all over the scalp and let it sit for half an hour to take advantage of all its virtues. After this, you just have to wash your hair. You can repeat the treatment for several days and observe the results. If after a week you do not notice improvement, it is advisable to put yourself in the hands of a dermatologist.
Argan Oil against dandruff
Argan Oil is rich in vitamin E, proteins, phenols and has high levels of important fatty acids, such as oleic acid and linoleic acid.
In addition, it is incredibly moisturizing, has the ability to restore dull damaged hair and leave hair with a healthy shine.
How to use Argan Oil against dandruff?
Always apply Argan Oil after washing your hair and towel dry.
With hair barely wet, place two or three drops of oil on the palms of your hands and rub them together.
The water molecules still present in your hair will help distribute the oil evenly throughout your hair.
Start massaging your hair gently, starting at the ends and moving towards the roots.
This method allows the oil to moisturize the hair and scalp, better than applying it to completely dry hair.
If you're concerned that argan oil might be oily for your hair, there's no need to panic. Argan Oil is a type of oil that is called "dry oils" and is absorbed instantly into the hair, creating a radiant shine with no oily residue.
However, it uses very small quantities. In this case we can say that less is more. Only three or four drops are enough.
Always keep in mind that quantities can vary according to the length and density of your hair.
The best advice is always to experiment and see how many drops of oil work best for your hair.
1.- International Journal of Natural Therapy. 2009, Volume 2, pp.21-26 Review - Medicinal and Cosmetological Importance of Aloe vera. IMRAN QADIR
2.- Ethnobotany, phytochemistry and biological properties of Argan tree (Argania spinosa (L.) Skeels) (Sapotaceae) - A review Hicham Mechqoq a, Mohamed El Yaagoubi a, Abdallah El Hamdaoui a, Svetlana Momchilova b, Jackson Roberto Guedes da Silva Almeida c, Fouad Msanda a, Noureddine El Aouad a,d