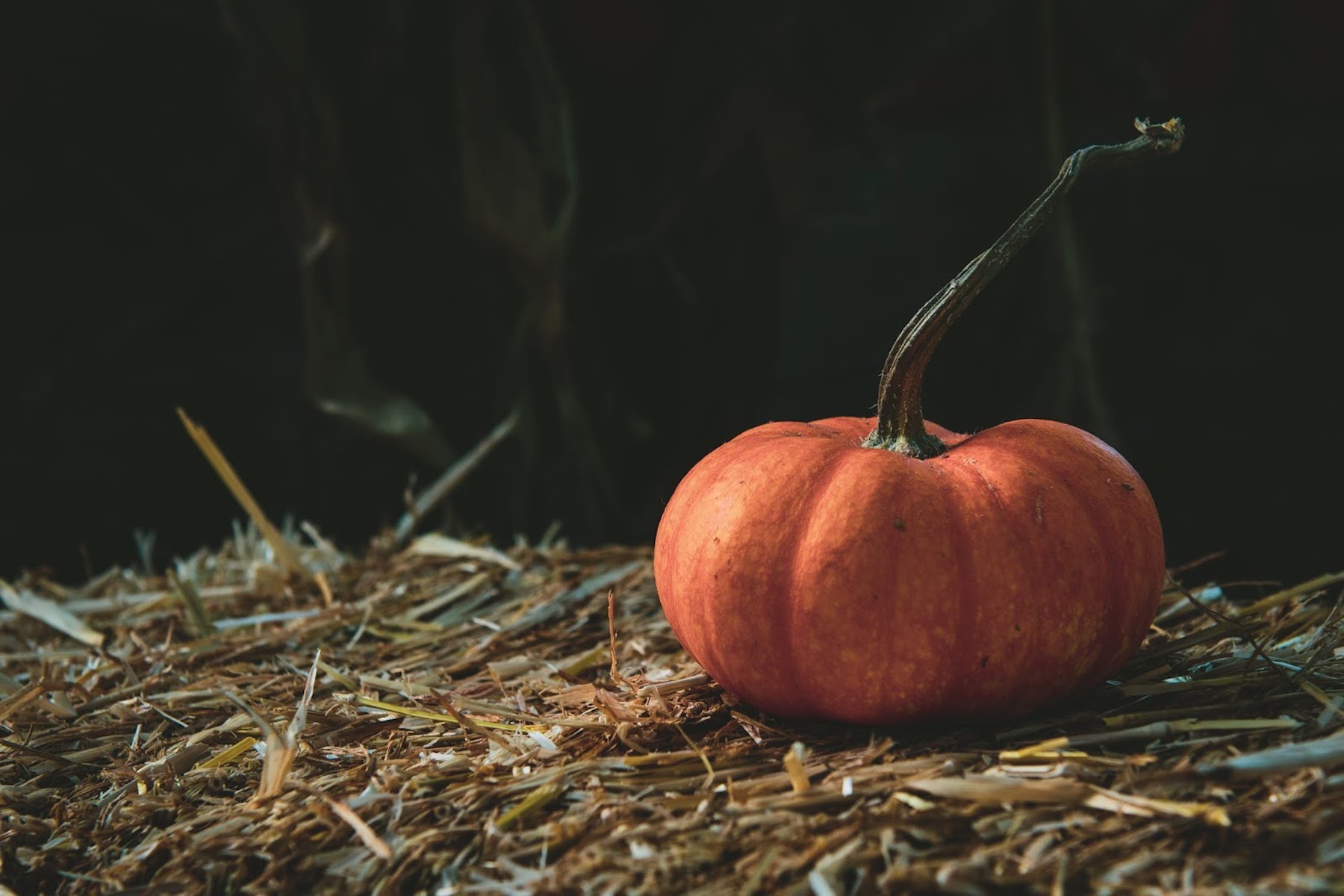 This time of year, we collect and enjoy a very characteristic Halloween fruit, the pumpkin.
It is used not only to cook delicious dishes, but also as a decoration for the day of the dead in many countries.
The benefits of this fruit are not so well known, but both the pulp and the seeds of the pumpkin have many properties that we will discuss below.
Nutritional properties of pumpkin:
It contains vitamins, fibers and minerals. It also contains beta-carotene - the redder it is, the more it contains - which the body transforms into vitamin A, an antioxidant vitamin that slows down the aging of cells. A portion of 200 grams of pumpkin covers the needs of vitamin A in one day.
Not only is the pulp of the pumpkin eaten; its seeds are also very precious. They are an excellent source of iron, the assimilation of which is favoured by vitamin C. Above all, it contains a source of alpha-linolenic acid, an essential omega-3 fatty acid that is normally not present in our diet.

Properties of pumpkin on the skin:
What makes the pumpkin so beneficial to the skin are its vitamins, which should be noted:
Alpha-carotene, beta-carotene and other carotenoids (vitamin A) found in the bright orange pulp of pumpkins help defend skin cells against oxidative damage.
Vitamin C, known to protect the skin against oxidative damage from free radicals that can lead to poor skin tone, wrinkles and even skin cancer.
Vitamin K and some vitamin E are essential for maintaining healthy skin.
Copper is another nutrient that is important for collagen and elastin production. It is also involved in the creation of melanin in the body that provides pigments for skin and hair color.
Generally speaking, pumpkin nourishes the epidermis from the inside and is recommended for dry skin.
Here are a few guidelines for making your own mask easily, so you can reuse your Halloween pumpkin while moisturizing your skin:
Ingredients:
3 tablespoons of pumpkin (a little cooked) or its pulp.
1 tablespoon of olive oil.
1 tablespoon of argan oil.
1 spoonful of honey.
1 tablespoon milk or yogurt (for creamy consistency).
Mix well all ingredients except milk/yogurt. If necessary, use a blender. Mix again with the milk/yogurt.
If you want it to have an exfoliating effect, add 1-2 tablespoon of brown sugar to the mixture.
Wash your face and apply the mask for about 10-20 minutes. You can rinse with water and then apply a moisturizing cream such as argan cream.