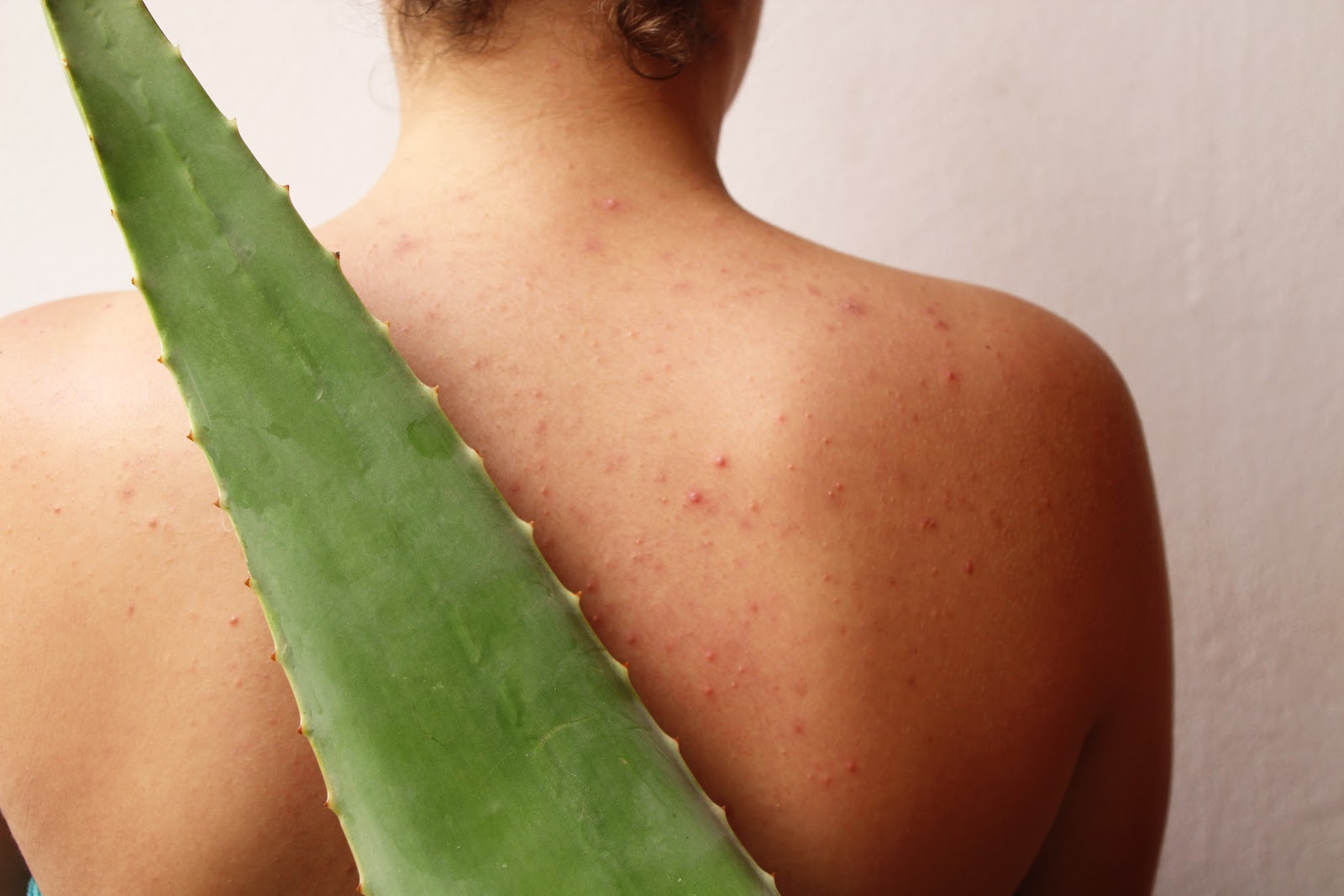 WHAT IS ACNE AND WHY DOES IT APPEAR?
Acne is a skin condition characterized by the appearance of small pimples or blackheads. These usually consist of sebum, dead cells and other waste.
It is usually caused by an imbalance in the activity of the sebaceous glands, which are connected to the hair follicles beneath the skin.
They often appear on the face and back, although they can also originate in the neck, arms, and other areas of the body.
They rarely cause pain, although sometimes the pore becomes infected and a problem of greater care is generated.
Their exact cause is not determined, but one of the main causes is hormonal changes due to sexual development.
Although it does not represent a serious health problem, it can manifest itself chronically, leaving some scars and affecting aesthetics.
WHY ALOE VERA?
Aloe vera has been studied with favorable results as an ally to combat acne.
Aloe vera gel has astringent and antibacterial properties thanks to saponins that act effectively against redness and infections. In the long term, we ensure that the symptoms do not get worse and that the number of pimples or blackheads does not increase.
Its moisturizing active ingredients penetrate easily into the pores and facilitate the elimination of dead cells, impurities and sebum.
Aloe vera is soothing, which allows us to relieve the itching of the affected area and prevents us from scratching and further infecting the pimples.
Thanks to its astringent property, Aloe vera is excellent for maintaining proper hygiene in the affected area and controlling the production of fat that causes acne.
It helps to reduce the scars caused by acne or pimples by promoting skin regeneration with properties that stimulate the development of cells and their restoration.
It helps to treat post-inflammatory hyperpigmentation and this refers to those dark marks that remain after the pimples have healed as the aloin is a depigmenting agent, so it helps to lighten the dark areas in the skin.
It is also one of the best ingredients for regulating the skin's natural pH and promoting the balance of the sebaceous glands.
In addition, its regular application prevents the appearance of premature wrinkles, allergies and other disorders that affect the skin's beauty.
HOW TO AVOID THE APPEARANCE OF ACNE?
There are several factors to pay special attention to prevent the appearance of acne, how is it to eat a proper diet avoiding the intake of sweets or sugary drinks, the use of makeup or direct sunlight,
Special attention should also be paid to other factors that could lead to a greater development of fat and therefore favour the appearance of acne:
  - Excessive cleansing of the skin can cause its irritation, and sometimes, by removing its protective layer from both washing it, the production of oil will skyrocket as a method of defense against external agents.
  - Causing too much sweat, or being near fatty foods when they are cooked, causes pores to become clogged and acne to get worse. 
  - If you use creams or skin products, avoid those that are non-accnegenic or non-comedogenic, that means they clog pores.
  - Avoid tight clothing in areas that present acne to avoid rubbing and possible infection.
TIPS FOR DAILY ROUTINE:
   1. For skin with acne and pimples, the first step is to cleanse the skin with a mild cleanser (Aloe vera Soap is perfect!).
   2. Then apply the Pure Gel or Pure Eco Gel to the affected areas to let it work all night long. The difference between these two products is in their preservatives.
   3. In the morning, wash your face.
   4. Repeat the process every day.
Another remedy to help reduce skin inflammation caused by acne is to make ice cubes with Pure Aloe Vera Juice, these refreshing cubes are a hydration balm that will dissipate redness, swelling and open pores.
WHAT IF THESE NATURAL REMEDIES DON'T WORK?
When acne becomes aggressive, and natural remedies do not help it disappear, it is necessary to go to a specialized doctor who offers personalized attention and care focusing on the causes of acne, which can vary from person to person.
Sources:
- Medicinal and Cosmetological Importance of Aloe vera
M. Imran Qadir
International Journal of Natural Therapy 2009
- Aloe vera: A short review
Amar Surjushe, Resham Vasani, and D G Saple
Indian Journal of Dermatology. 2008
- The effect of Aloe vera gel on the anti-acne properties of the essential oil of Ocimum gratissimum Linn leaf – a preliminary clinical investigation
L.O Orafidiya, E.O Agbani, A.O Oyedele, O.O Babalola, O Onayemi F.FAiyeduna
International Journal of Aromatherapy. 2004