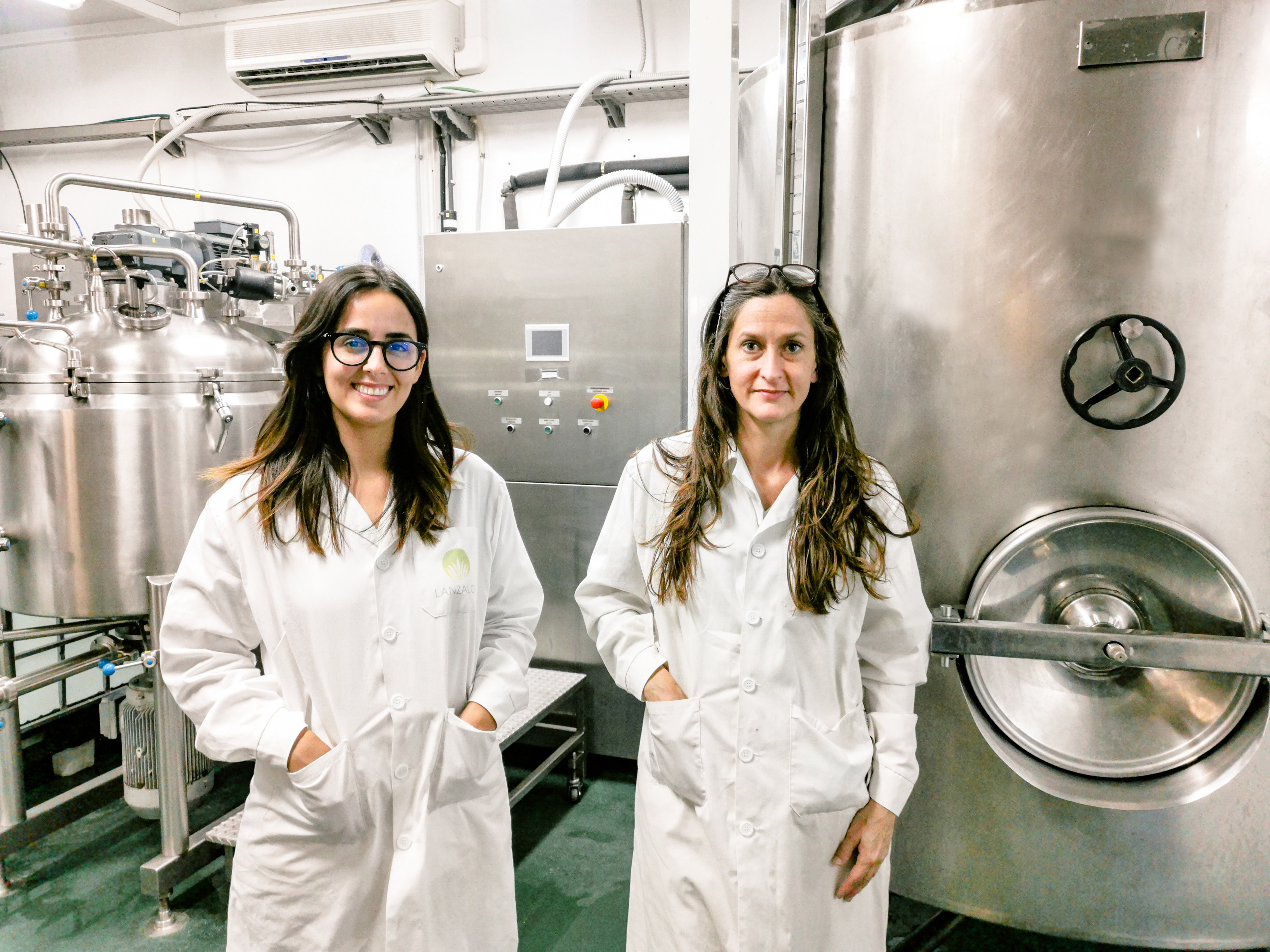 Sara Fernandez. Production Manager
Wendy Ozols. Production Technician
Some of their missions at Lanzaloe...
Sara, a graduate in Industrial Chemical Engineering, leads and coordinates the production team, striving for its development, integration and commitment. She establishes a continuous improvement in the internal procedures of the production area, guaranteeing compliance with good manufacturing practices. 
Wendy, a graduate in Biology, is responsible for designing, coordinating, executing and evaluating the mycobiological control (hygiene and disinfection) related to the processing of the raw material to obtain pure Aloe vera juice. She ensures and procures the optimal performance of resources, as well as procedures and quality standards.
In addition to this, our experts are actively involved in the tasks and procedures of the production area.